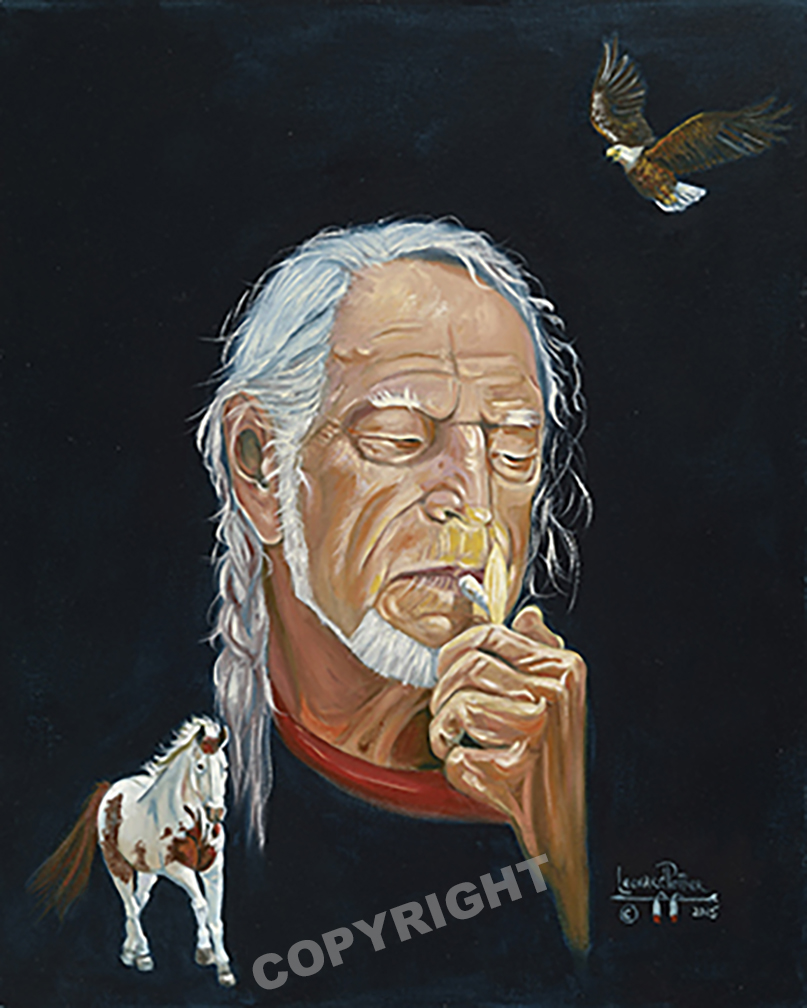 Wicasta Wihanbde Mani
Man Who Walks with a Dream
Lady Rising Out of the Water of Life


Framed and Matted 11" x 14"
$68.50


Framed and Matted 16" x 20"
$98.50
Please let us know which piece you are ordering.
The "Donate" button does not allow us to enter details.
Meegwetch.